Advantages and disadvantages of centralized and decentralized crypto exchanges
For every trader, the choice of exchange is of great importance. Transaction speed, commission, security of funds storage are the main factors when choosing an exchange when choosing exchanges. Today we will analyze the centralized and decentralized exchanges, their differences, pros and cons.
What is a centralized exchange
Centralized Exchanges (CEX for short) are operated by the organization. It is she who controls all operations, provides maintenance, development and security, similar to how it happens on a traditional stock exchange. Commissions are charged for exchange operations in favor of a third party, they cover the costs of ensuring the interaction of the buyer and seller.
For those who are just getting acquainted with cryptocurrencies, centralized exchanges are the most convenient entry point. Often they provide additional services to participants – risk control, margin trading, etc. In addition, in most cases they support fiat, that is, you can buy cryptocurrency for traditional money.
Centralized cryptocurrency exchanges are classified according to several criteria:
Spot and derivatives (futures, options). The former involve the instant transfer of funds between the buyer and the seller. The latter work with contracts, that is, conditional agreements for the transfer of funds under certain conditions and at a certain time. Contracts can be open-ended or for a specific period (expiration date). Recommended: List of cryptocurrency futures exchanges. With or without a fiat gateway. The former are convenient for entering the cryptocurrency market, simply by purchasing it from a bank card or electronic wallet. However, for this you will have to sacrifice confidentiality – to provide passport data, going through the KYC / AML procedure.
With or without shoulder. Leverage is a loan provided by the exchange itself or its users. Due to credit funds, you can increase your trading capital and, accordingly, under favorable circumstances, get significantly more profit. The loan is then returned with a certain percentage. This is called margin trading. Some exchanges provide high leverage – up to 200x.
Separately, p2p platforms can be singled out, where transactions are carried out directly between users, on the conditions chosen by them. The exchange in this case only provides an escrow account (where the money is blocked until the buyer pays) and acts as an arbitrator in disputable situations. But it does not store user funds.
Pros:
1.High transaction speed. 2. Extensive trading functionality. 3. Stably high liquidity. 4. Leading positions in the industry – the largest trading volumes.
Minuses:
1. User funds are controlled by those who own the project. 2. Security Threats – Despite the fact that all major sites pay a lot of attention to security, there is always a risk of hacking from the outside. 3. Often there is a requirement for identity verification. We recommend a review: Exchanges without verification. 3. Probability of manipulation, falsification of trading volumes. In general, the work of such sites is not transparent enough.
Examples of centralized exchanges
Binance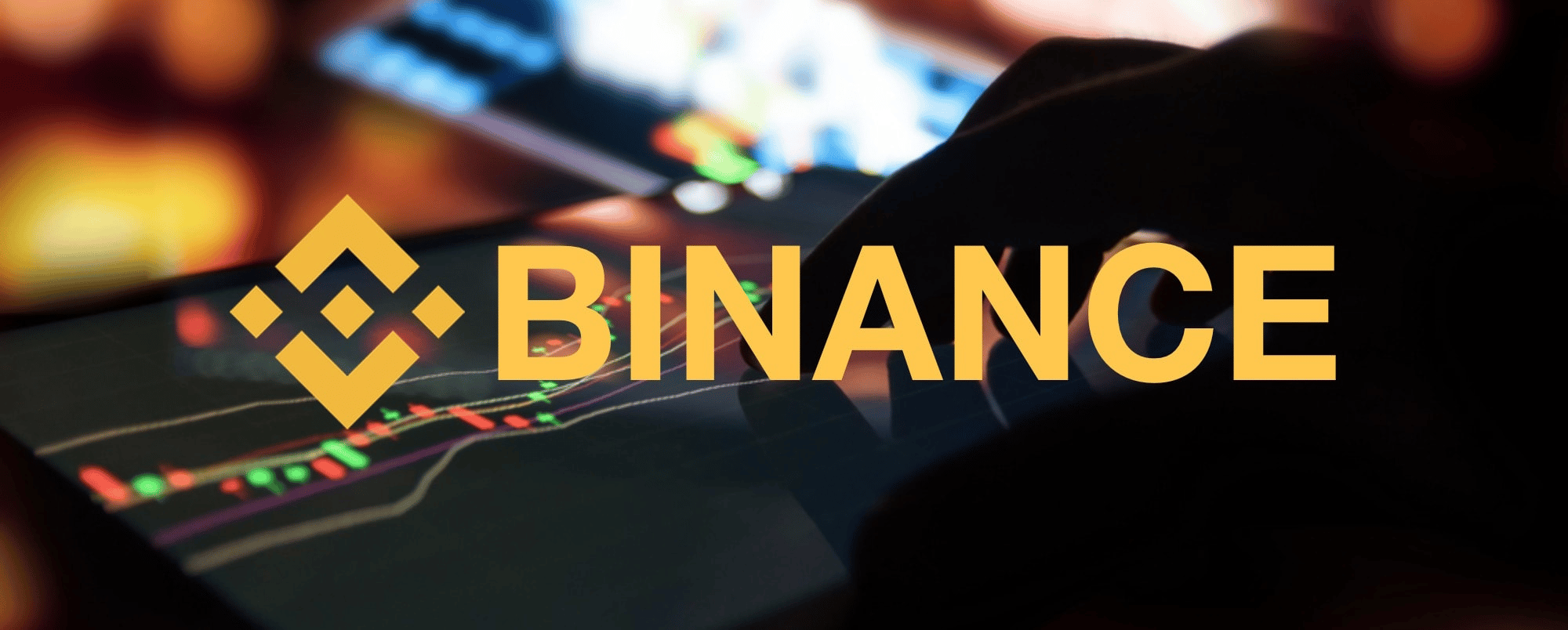 The most popular cryptocurrency exchange, especially among centralized ones.
Binance has become one of the largest crypto exchanges in the world. Supports almost 200 cryptocurrencies and allows you to work with them in normal or "advanced" mode. Not so long ago, a fiat gateway was connected, which makes it possible to purchase cryptocurrency for real money from a bank card or using Advcash and Payeer wallets.
Binance has its own BNB token and BUSD stablecoin. Its owners can get a discount on trading commissions. At the moment, the token is in the top 10 coins by market capitalization.
Bybit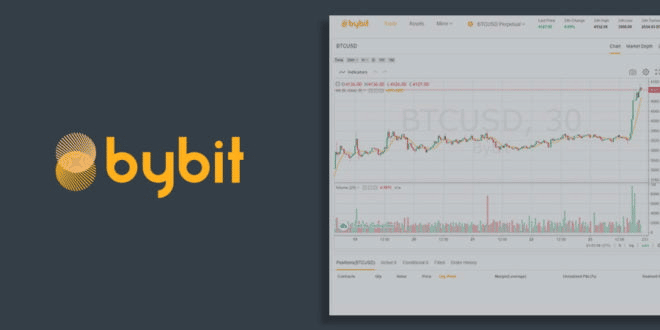 The Bybit centralized exchange does not require mandatory verification from users. Those who want to work with fiat, participate in IEO or expand withdrawal limits can verify their account.
The platform is focused on a variety of types of trading and investing, supports over 180 cryptocurrencies, among which there are all top assets. The exchange also has its own cryptocurrency.
Currency.com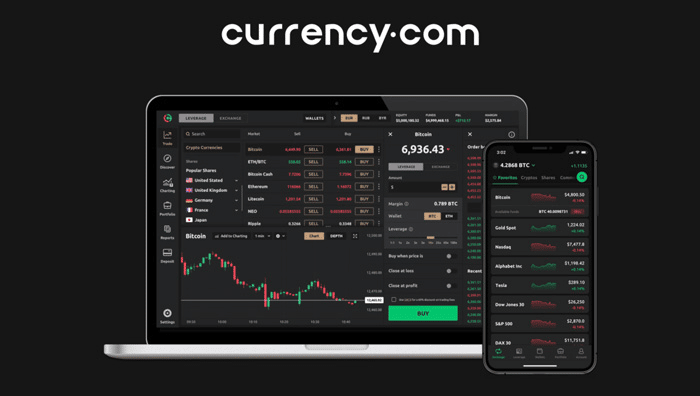 The Currency.com exchange is different in that it allows you to trade not only popular cryptocurrencies, but also any assets in a tokenized form. Work with fiat is supported, including the withdrawal of funds to a bank account. The maximum leverage for cryptocurrencies is 100x, for other assets 500x.
Using the Currency trading terminal, any investor can easily invest in cryptocurrencies or popular financial instruments. The site is registered in Belarus and fully complies with legal requirements.
What are decentralized exchanges DEX
Decentralized exchanges (DEX) provide the opportunity to trade bitcoins and altcoins without the restrictions set by centralized exchanges and without the involvement of third parties/intermediaries. An account on such platforms is a wallet and funds are transferred directly to or from it.
To date, there are about a hundred decentralized protocols, some are still in development, and some are already used for trading. What they have in common is that the funds are always at the user's disposal, which eliminates the security problems that are observed in centralized exchanges.
To trade on the DEX, the client does not need to deposit or withdraw funds. Currency pairs are traded using atomic swap technology. With its help, an exchange can be made between coins of different blockchains.
Three main types of DEX sites:
on-chain. The architecture used in the first generation of decentralized exchanges is completely based on the blockchain. Each new order or its change makes adjustments to the state of the blockchain. From the point of view of users, this is as secure and confidential as possible, but slow and expensive. off-chain. Thanks to the 0x protocol built on Ethereum, a new solution has emerged – while the execution of operations takes place on the Ethereum blockchain, the order books are held by a third party, the so-called relay. At the same time, user control over their funds is fully preserved.
Managed by smart contracts. With this scheme, reserves are controlled by smart contracts; the user can exchange with external reserves. For example, invest bitcoin in it and receive ether in return. The smart contract responsible for trading uses a precise mathematical formula that determines the exchange rate between tokens based on an agreed upon mutual relationship of stable reserves.
As the volume of crypto assets grows, the exchange between them will require higher levels of speed, compatibility and security. If the first generation of DEX could not yet compete with centralized counterparts, then with the development of innovations, many problems are gradually being solved.
Examples of decentralized exchanges
Binance Dex
Based on Binance, the developers have relatively recently opened the decentralized exchange platform Binance DEX. Powered by a separate Binance Chain blockchain. The ecosystem includes a platform for launching new tokens and an incubator for blockchain projects. User funds are stored in the Trust Wallet web wallet. You can track operations in the peer-to-peer distributed system through the Binance Chain Explorer. Binance's native token – Binance Coin (BNB) – after the launch of the blockchain was transferred to it, previously it was an ERC20 token.
IDEX
IDEX is a decentralized exchange for trading Ethereum (ERC-20) tokens. To use the platform, you need to deposit funds, but here they are controlled not by individuals, but by smart contracts. Therefore, IDEX is more secure than centralized platforms, but at the same time, it cannot be called 100% decentralized.
This architecture is more user-friendly, so IDEX has a relatively high level of liquidity. It also has an IDEX utility token used to secure the network.
Conclusion
Today we analyzed two types of exchanges, identified the pros and cons. Where is it more convenient to trade cryptocurrency and much more. What is best for you is up to you. It all depends on your requirements and requirements.
---
If you like to read such articles and want to support the author, then you can subscribe to our telegram channel and recommend us to your friends, this will help a lot to support our project! Telegram: CRYPTO WIKIES | Bitcoin & Altcoins Mining

Be the first to know all the news, read more about cryptocurrencies and mining at CRYPTO-MINING.BLOG.