HandCash. Download and set up BitcoinSV (BSV) wallet
HandCash – is a revolutionary mobile wallet that can be connected to apps, games and websites to directly transfer money to it.
Download HandCash
Select HandCash from the App or Play Store or go to the official website and go to the "Downloads" section.
Google Play:
App Store:
Wallet is available for iPhone or Android users. Select a compatible device and install the wallet.
Once the download is complete, open the app and select New Wallet.
If you already have a HandCash wallet and want to restore it, click on the Restore Wallet option.
Choosing a name for your wallet
HandCash will ask you to set a unique username for your wallet. Handle can be used to transfer BSV from one user to another within HandCash.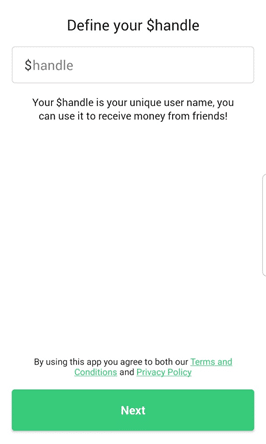 Select a unique Handle for your wallet and click Next.
Wallet backup
After installing Handle, you need to back up your new wallet.
To do this, select the Back Up option in the center of the main screen.
You can also back up your wallet by going to Settings, Backup / Restore and selecting the 12 Words system option.
It is important to keep this information safe and not share it with anyone, as you risk losing your cryptocurrency.
Note the 12 words of recovery. This will allow you to restore your wallet and all assets if you need to restore access.
After recording the recovery information, continue with the setup.
Bitcoin SV wallet address
Go to the home screen and click on the QR code located to the right of your arm.
Once opened, a QR code – the address of your wallet – will be displayed. You can scan and send coins to your card from compatible wallets.
To find your Bitcoin SV Wallet Address, click Copy Address and paste this information into a text file or Word document.
This is the address of your Bitcoin SV wallet, which is required to receive BSV. It should look something like this:
1CrJd1KbT9eiruXdj272C6f4KB7nEyHdRR
Please ensure that you only send compatible assets to the correct wallet.
HandCash wallet review
Benefits:
Great interface, easy to use and customize.
Allows you to send and receive BSVs via Handle.
The backup and restore function is easy to use and easy to understand.
Protection locally on the device and pin code protection.
Disadvantages:
The full wallet address is not clearly displayed.
Only the BSV wallet is available.
There is a lack of additional blockchain features.
---
If you like to read such articles and want to support the author, then you can subscribe to our telegram channel and recommend us to your friends, this will help a lot to support our project! Telegram: CRYPTO WIKIES | Bitcoin & Altcoins Mining

Be the first to know all the news, read more about cryptocurrencies and mining at CRYPTO-MINING.BLOG.