UnBOXing in the MOMOverse: A guide to the infinite possibilities of the MOBOX
With the support of the community, the team has worked tirelessly to stick to the action plan and show our supporters that their vision is right. With the new MOMOversary, a whole new world of MOMO possibilities is opening up.
We are proud to introduce the MOMOverse! A new world of entertainment where MOBOX users can create, explore and be who they want to be in a MOMO world with endless possibilities.
Introduction to MOMOverse
MOMO World: where MOBOX users can enjoy exciting, casual and relaxing games.
MOprofession: Choose your role in the MOMOverse. Collect, craft, create and build! Whether you're a collector, farmer, shopkeeper, builder or whatever you want. The choices are endless… But most importantly, the choice is yours.
MOmarket: A revolutionary trading platform with NFT orders that makes trading easy.
MOsocial: A network of social games embedded in the world of MOMO. Resource islands, farming, guild wars, avatar league and more!
MOseum: Show off your entire NFT collection, including those outside of the MOMOverse!
MOland: Team up with your MOBOX mates and conquer the vast lands of MOMO World.
MOBOX Creator: Create and mint your own items. Display them in your own store and earn money from your unique creations.
MOMOverse Explanation
The initial stages of the MOMOverse will include the following:
MOMO mining camps

There will be 5 new mining camps in the MOMOverse, in addition to the MBOX mining camp. Each of them contains different resources that can be used throughout the MOMOverse.

Your favorite MBOX mining camp will remain unchanged. The remaining 5 mining camps include Bird Camp, Beast Camp, Fish Camp, Monster Camp and Epic Camp.

Only the corresponding type of MOMO can be placed in each camp for resource extraction.
Bird Camp → Feathers
Beast Camp → Leather
Fish Camp → Pearl
Monster Camp → Ore
Epic camp → gold

The mining speed of each resource depends on the quality of the MOMOs used
Common, Uncommon, Unique → The mining speed depends on the MOMOs hash power
Rare, Epic → The mining speed depends on the initial and current MOMO hash power
Legendary → can mine all the resources of the new camp after moving to the MOMOverse.
Resource Synthesis
Resources (feathers, leather, pearls, ore, gold) can be synthesized to create various building materials. Players can synthesize resources from their MOBOXer house.
There are 10 types of building materials. Building materials are divided into three types: common, rare, and unique. Players can increase their skill level to increase the probability of synthesizing higher quality materials.
Each building material has a different level. Players can choose whether to synthesize building materials equal to or less than their skill level.
There are two types of synthesis: Normal Synthesis and Advanced Synthesis. Normal Synthesis does not require MBOX, does not build up skill level, and takes longer to complete. Advanced Synthesis requires MBOX, builds up skill level, and takes a shorter time to complete.
Increasing skill level increases the level of building materials synthesized, increases the probability of synthesizing higher quality materials, and increases the amount of materials synthesized.
Players with higher skill levels can offer their synthesis skills on the market and help other players synthesize materials. In return, these players can receive fodder for their assistance.
Revolutionary Marketplace NFT Order Book
All items and materials on MOmarket can be traded through the order book.
Over 100 materials of varying quality and level will have their own order book.
The main currency for trading materials will be MBOX.
Players can search and filter the materials they want, set the desired price and quantity, if there is no sell order lower than the buy order, the order book will automatically create a buy order for the player.
Fee structure: buy orders will be charged 0% commission and sell orders will be charged 5%, of which 1.5% will go to the guild's rewards fund, 2.5% to the auto-buyback and burn fund, and 1% to the MOMOverse treasury.
MOMO House
Each avatar can create and run their own MOMO house.
Players can construct the following buildings for their MOMO Home, each with its own unique function.

Town Hall: used for minting and collecting MBOX. The amount of MBOX that can be minted depends on the prosperity level of MOMO Home. During the first minting of MBOX and after each collection of MBOX, the town hall goes into a 10-hour protection period and a 12-hour cooling period. During the downtime period, players will not be able to collect MBOX, and during the protection period, other players will not be able to try to steal your MBOX.
Beacon: increases the number of attempts to attack your airship and reduces the number of MBOX that can be stolen when attacking.
Artisan's House: A building used to synthesize resources and create new materials.
Airship: is used to attack other town halls in order to steal MBOX tokens from other players. The level up system at the start of the game will not be available.
Shipyard: spawns a chest with items for the airship every 8 hours.
Each building will have its own unique design. When a building is first built, it will have an initial design. Players can spend various resources and materials to change the exterior design of their buildings. These resources and materials are collected as part of MOsocial Games.
Players can visit each other's houses. The houses that can be visited are: The airship target house, those on your friends list, players who have received the achievement figurine, those who help in the synthesis.
MOGuild
Each player can create their own guild using MBOX. You can join a guild and invite other players to it.
Guilds will have their own channel that only guild members can view and reply to.
Guilds share 30% of the market fee among themselves, depending on their level of prosperity.
Current available guild buildings:
Guild City: Level up to increase the prosperity of the guild and the maximum number of its members.
Market: reduces the market fee from guild members and accumulates it in the guild pool.
Guild Buildings require different materials and times to build and upgrade. Building materials are provided by the guild leader, and upgrade materials are provided by all guild members.
MOsocial
Meet New Friends:Players can meet and chat with new friends via text and voice messages, visit their homes, and explore and complete various quests in the MOMOverse.
MOcompanion: can be used in the MOMOverse to increase movement speed. It can be obtained by collecting and creating various social resources of the MO, as well as selling them on the MO market.
Hall of Fame: Three unique statues will be on display in the MOMOverse city center. The avatars of the player ranked first in the social points, collection points and synthesis points ranking of the day will be displayed for 24 hours. Players can enter the houses of these players.
Advertising: Each player or partner can upload their own image or slogan (you can use links) and submit a bid for the auction. The image or slogan of the winning player will be displayed on the billboard until the next winning bid.
MOMO World Collection: Some collectibles will randomly appear in MOMO World. Players can interact and collect these items by clicking on them. These items will randomly appear in different areas of the map and will constantly be updated and dropped. These items are common to all MOBOX users. Collection items include social media, create MOcompanies, decorate the look of MOMO Home, and high quality items can be sold on MOmarket.
Daily Quests: By completing daily quests such as collecting MOMO World, mini-games, and treasure hunts, players can claim random-quality social resources. High quality resources can be sold on MOmarket.
MOLand
MOMOverse is releasing a very important Phase 2 update that includes the MOMOverse world map and MOland gameplay, where players and guilds will be able to explore and fight for their own territory in this vast land.
Each territory has its own independent coordinates and corresponding buildings. Players and guilds can manage their territory by removing or assigning different players, or even uploading their own unique images to mark their territory.
MOBOX Creator and Royalty Market
As part of the second phase of MOMOverse, MOBOX will launch the MOBOXer Shop and related tools. This will allow players to download MOD modules created by players and designers. These will not only be used to change the appearance of game characters, avatars and items, but also to customize some MOMOverse settings.
MOBOX will provide subsidies to outstanding creative crafts and content producers and list them on MOmarket. Royalties from sales will be paid to content creators.
MBOX Token Roadmap
With strong community support enabling the MOBOX team to continuously enrich and improve the MOBOX platform ecosystem, more and more players are following the MOBOX community in our quest to create an exciting and immersive blockchain-based gaming platform.
Below are the important updates and roadmap.
Note: This content is subject to change before the official launch. THIS CONTENT IS NOT INVESTMENT ADVICE!
Mass fire
Starting in April, the MOBOX platform will be hosting a month-long anniversary event to thank everyone who has supported us. During this fun and exciting event, ~224,861,935 MBOX tokens will be burned. It is estimated that a total of ~240,000,000 MBOX will be burned, which is 60% of the first year's mining volume.
Halvin
Starting April 6, the number of MBOX mined through MBOX/BNB will remain the same for now. The number of MBOX mined through NFT mining camp will be changed to 100,000.
MOMO mining will be divided into 6 pools, of which the MBOX mining camp will be adjusted as above.
New MBOX Utilities
Players can use MBOX when synthesizing to increase skill levels
Players can use the MBOX to place purchase orders in the resource and material order book
Players can use MBOX to hire Avatar partners in the Tavern
Players can use MBOX in MOmarket to purchase items and chests
Players and partners can use MBOX to advertise in the MOMOverse.
MOMOverse will continue to introduce new useful features for MBOX.
MOMO NFT Farmer Adjustment
Customize Hashpower to bonus rare and epic MOMOs, increase % bonus for wallet addresses containing 3-10 MOMOs.
Starting April 6, the plan to halve MBOX will start and the new MOMOverse mining camps will begin. The functionality of the MBOX mining camps and their respective pages will be retained. Players must be in the MOMOverse to participate in the new mining camps.
Investments and activities of METAfund
METAfund, whose decision-making committee includes Binance NFT, has made its first 2 investments/incubations. The company is working closely with two game studios that have a combined 30 years of developing multi-million dollar games published worldwide. Both studios will work closely with the MOBOX team to continuously create interesting and exciting games to launch in the MOBOX ecosystem.
Below are images of some of the previous games made by the studios.⤵️
Infinite Game Studio – is a team of developers and players with years of experience in developing strategy games in the simulation genre. The MOBOX team is working closely with them to present their next big game at MOMOverse.
Check out a preview of one of their games
The Warsong Of Crusade – a medieval fantasy simulation game developed by Infinite Game Studio. Both teams will announce our EPIC game when it's ready to launch. So stay tuned – it's coming soon!
E-Game Studio – is a game development team founded in 2011. Focusing on creating multiplayer and simulation games with cross-platform compatibility, the team successfully develops and publishes games all over the world. With a deep understanding of local markets and cultures, they know how to develop high quality games that are suitable for all regions and ages.
The team is also actively working on creating high quality fun and engaging games for the MOMOverse.
The team looks forward to giving our MOBOX users an unprecedented gaming experience!
Check out some of their previous games: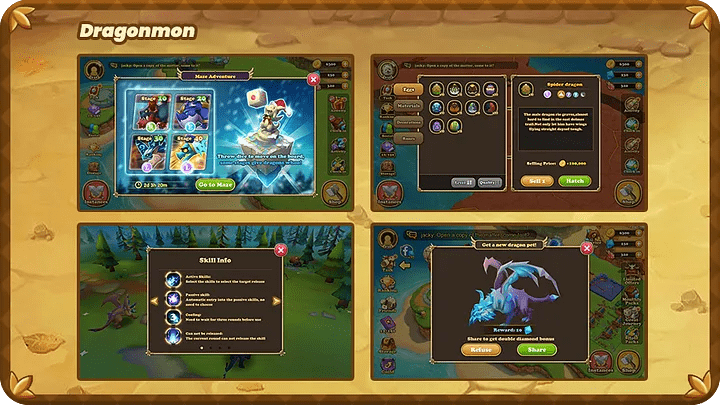 The METAfund will now focus its investments on tools for the transition to Web 3.0. These include tools that facilitate access to NMT interoperability, technologies that lower the barrier to entry for the undeniable transition from Web 2.0 to 3.0, metaversions, and technologies that facilitate access for developers to build the MOBOX chain.
METAfund will attempt to form a Metaversion Alliance, as no NFT metaversion should be singular, but each metaversion can be interconnected, increasing the utility of each unique NFT by making NFTs compatible across games and platforms.
METAfund Launchpad
The MOBOX team and its community continue to support the growth of the meta universe through METAfund, and to accelerate the growth of the meta universe we are launching a new METAfund Launchpad. Through this launchpad, select projects will have the opportunity to launch their projects within the MOMOverse. METAfund and the MOBOX community will support these projects through the following initiatives:
Initial public offering of NFT shares
NFT Liquidity Farming
Integration with MOMOverse
Future transition to the MOBOX gaming network
Access to more than 3,000,000 registered users
Opportunity to work with a team of experienced developers from the MOBOX team
Marketing initiatives through the MOBOX team's extensive network of partners
More than 50 projects submitted to METAfund and selected by the MOBOX team expect the first METAfund startup project to launch in the second quarter.
DAG (Decentralized Autonomous Guild)
The team is working on countless smart contracts to create a DAG protocol that can be used in any game. The first version of DAG will launch in the third quarter of 2022 and will revolutionize NFT resource allocation between guilds, treasury management, and wealth redistribution by eliminating the "trust" factor.
MOBOX Blockchain
As veterans of the gaming and blockchain industries, the MOBOX team understands what game developers need and, more importantly, what gamers need. With this knowledge, experience and expertise, the MOBOX team has completed the first phase of architecting a public blockchain built by gamers for gamers and game developers.
The MOBOX chain will focus on the following:
Interaction is almost instantaneous
Interaction with other intelligent chains
Scalability
Zero gas fee
Facilitating the onboarding process for players
As this is an important and time-consuming process of creating blockchain games for mass adoption, the team will keep the community updated on progress. The team plans to release full technical information in Q4 2022.
Roadmap 2022
2022 Q1
Alpha testing of MOMOverse
Launching MOBOX Partner Studio Game 1
2022 Q2
The official launch of MOMOverse
MOMOverse Phase II Release Plan
Listing on several major stock exchanges
MOBOX Partner Studio Game 2 Launch
METAfund Launchpad Project 1
2022 Q3
METAfund Report Announcement
Release of the first set of DAG smart contracts
2022 Q4
Full technical information about MOBOX Chain
Inclusion of incubated/invested METAfund projects in the MOBOX ecosystem
Appendix 1 – MOMO Hashpower Bonus
Appendix 1 – MOMO Hashpower Bonus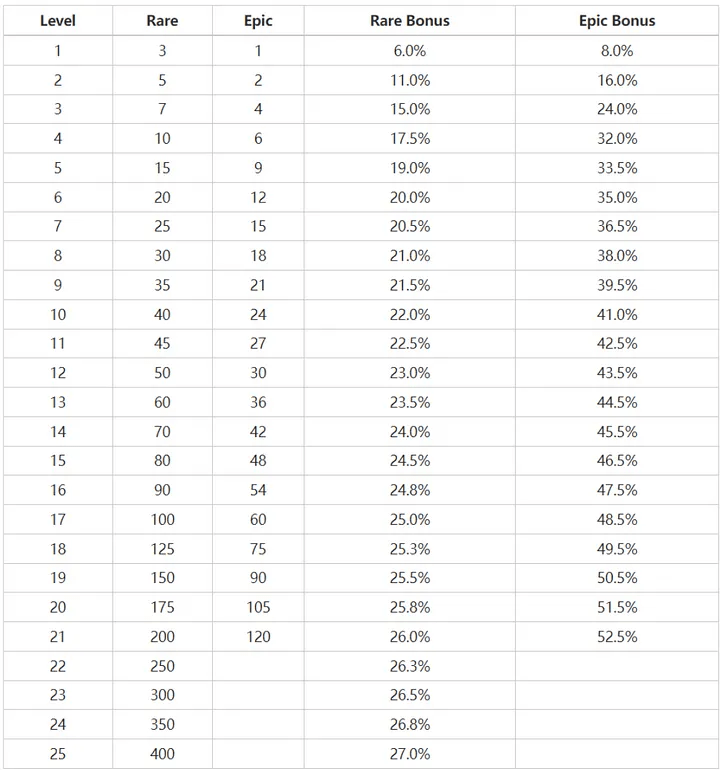 ---
If you like to read such articles and want to support the author, then you can subscribe to our telegram channel and recommend us to your friends, this will help a lot to support our project! Telegram: CRYPTO WIKIES | Bitcoin & Altcoins Mining

Be the first to know all the news, read more about cryptocurrencies and mining at CRYPTO-MINING.BLOG.